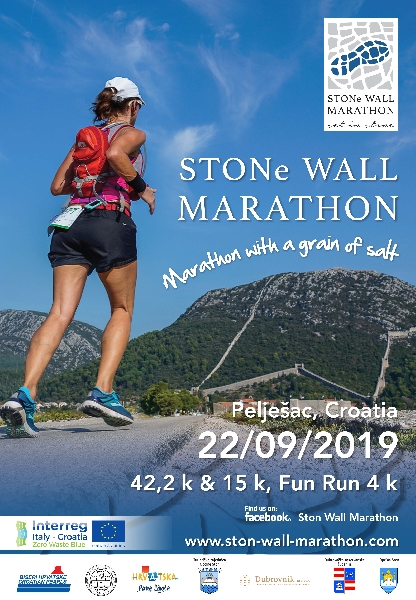 Ston Wall Marathon is an event for all lovers of running. Run on the longest wall in Europe is a unique event, enjoy in this natural environment where this marathon route pass.
Step by step, we will run on the 12th Ston Wall marathon, on September 22, 2019. It is a unique sporting and tourist event, started by a few enthusiastic athletes, running around the Ston Wall, the longest Wall in Europe.
Excellent organization in a friendly atmosphere, friendly hosts and the untouched nature of the Peljesac peninsula will be a guarantee this year will be a special pleasure in the crowd of marathons but don`t forget to register to participate in a unique race like this.
For registration go to: https://www.ston-wall-marathon.com/races