Ostrea edulis, is the queen among all oysters and a gift from nature that can today be found only in the bay of Mali Ston.
Mali Ston Bay is a nature reserve known for its long tradition of growing oysters (Ostrea edulis) and mussels (Muytilus galloprovincialis). One of the attractions you can experience in Mali Ston Bay is a boat ride to the oyster farms and tasting it directly from the sea, freshly drizzled with a few drops of lemon juice. True oyster lovers say it is the most delicious like that. With a glass of top quality Pelješac wine and the story of local shellfish, you will have an unforgettable experience.
Oysters are the tastiest and the fullest in March when the feast of St. Joseph and the traditional event "Festival Of Oysters" is held when local shellfish on the waterfront in Mali Ston present their products.
Visits to oyster and mussel farms are possible by boat all year round.
A visit to the oyster farms is possible by boat from Mali Ston organized by Bota Šare and Mario Radibratović, Zamaslina by Antonio Mihanović, from Hodilje by Denis Dražeta, Dubravko Dražeta, and from Luka by Boris Franušić.
---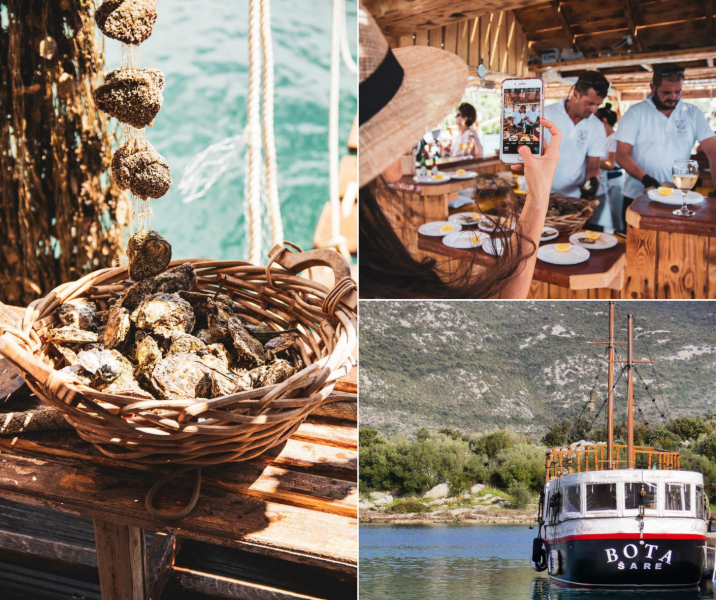 Bota Šare
Mali Ston
+385 (0)20 754 482
---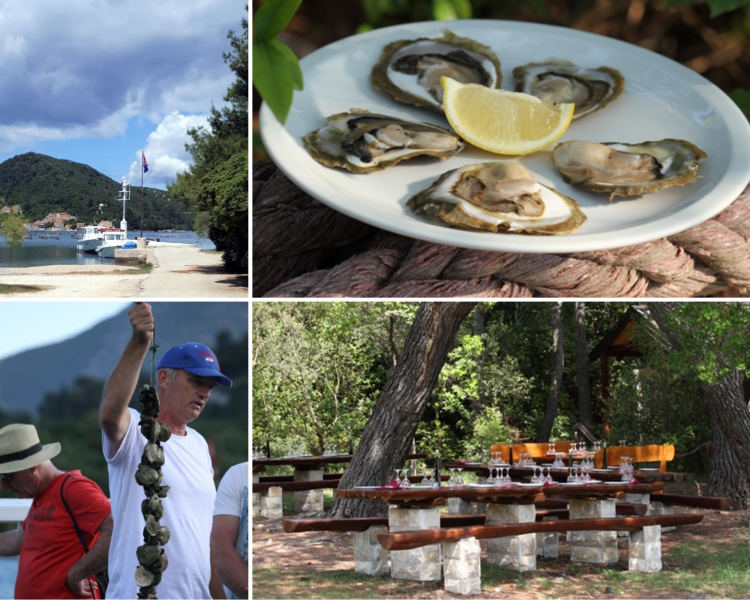 Školjkarstvo Ostriga
Denis Dražeta
Hodilje
+385 (0)95 905 4449
Mail: ostriga.ston@gmail.com
---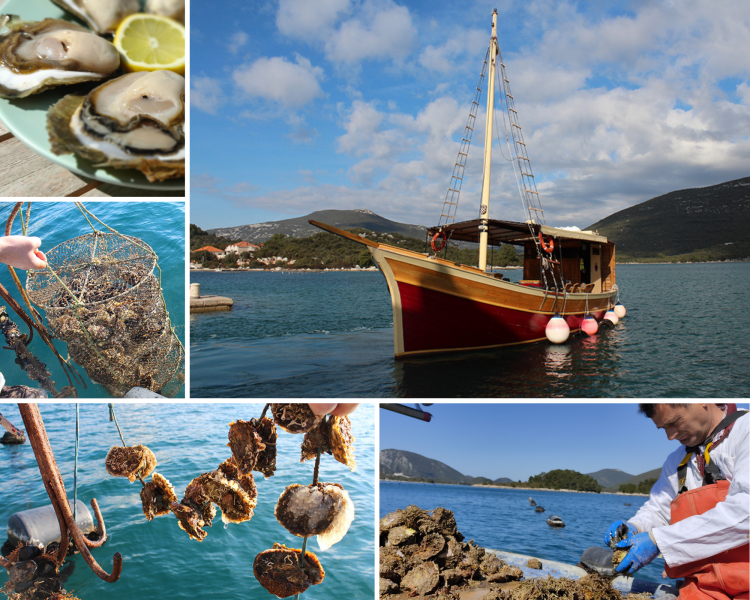 Marikultura Mario
Mario Radibratović
Mali Ston
+385 (0)98 302 644
Mail: mario.radibratovic@du.t-com.hr
---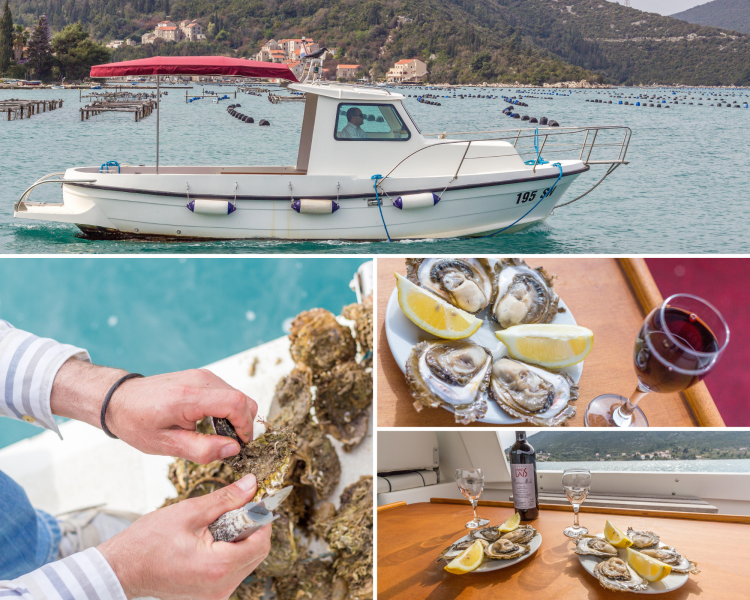 Dea ribolov
Dubravko Dražeta
Hodilje
+385 (0)98 344 141
---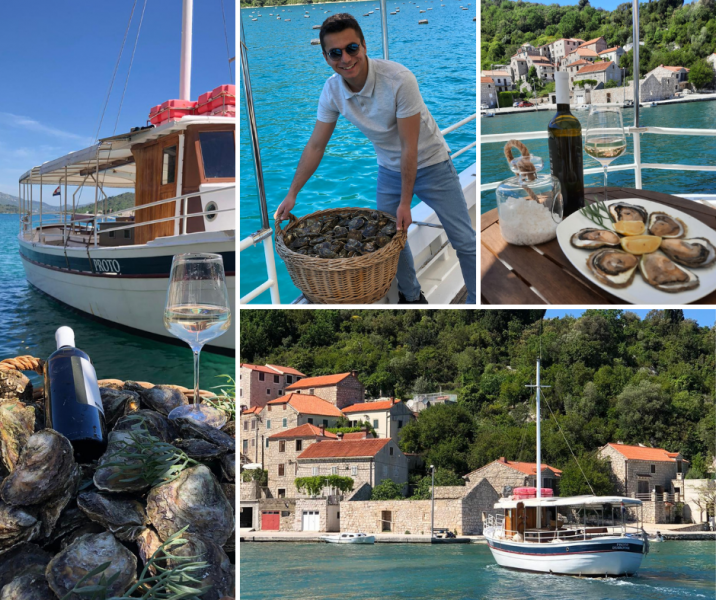 Gusta Me
Boris Franušić
Luka
+385 (0)95 909 5520
---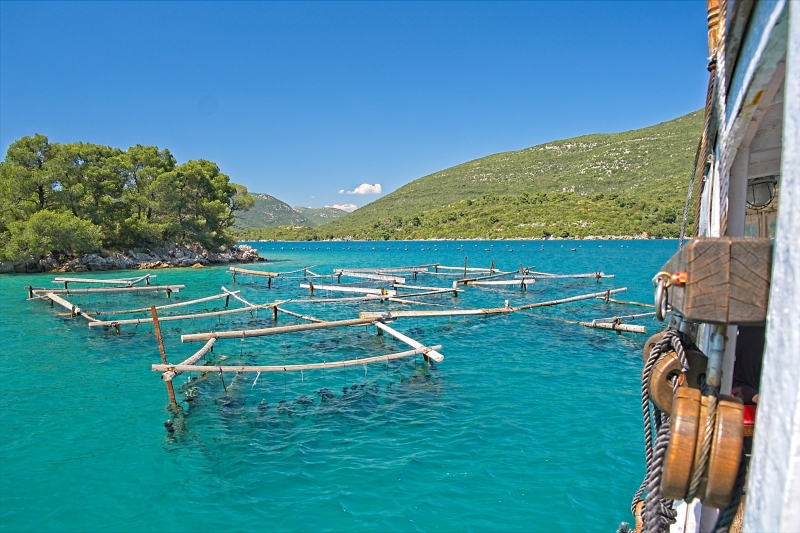 Školjkarstvo Antonio
Antonio Mihočević
Zamaslina
+385 (0)98 920 5195
mihocevicantonio@gmail.com