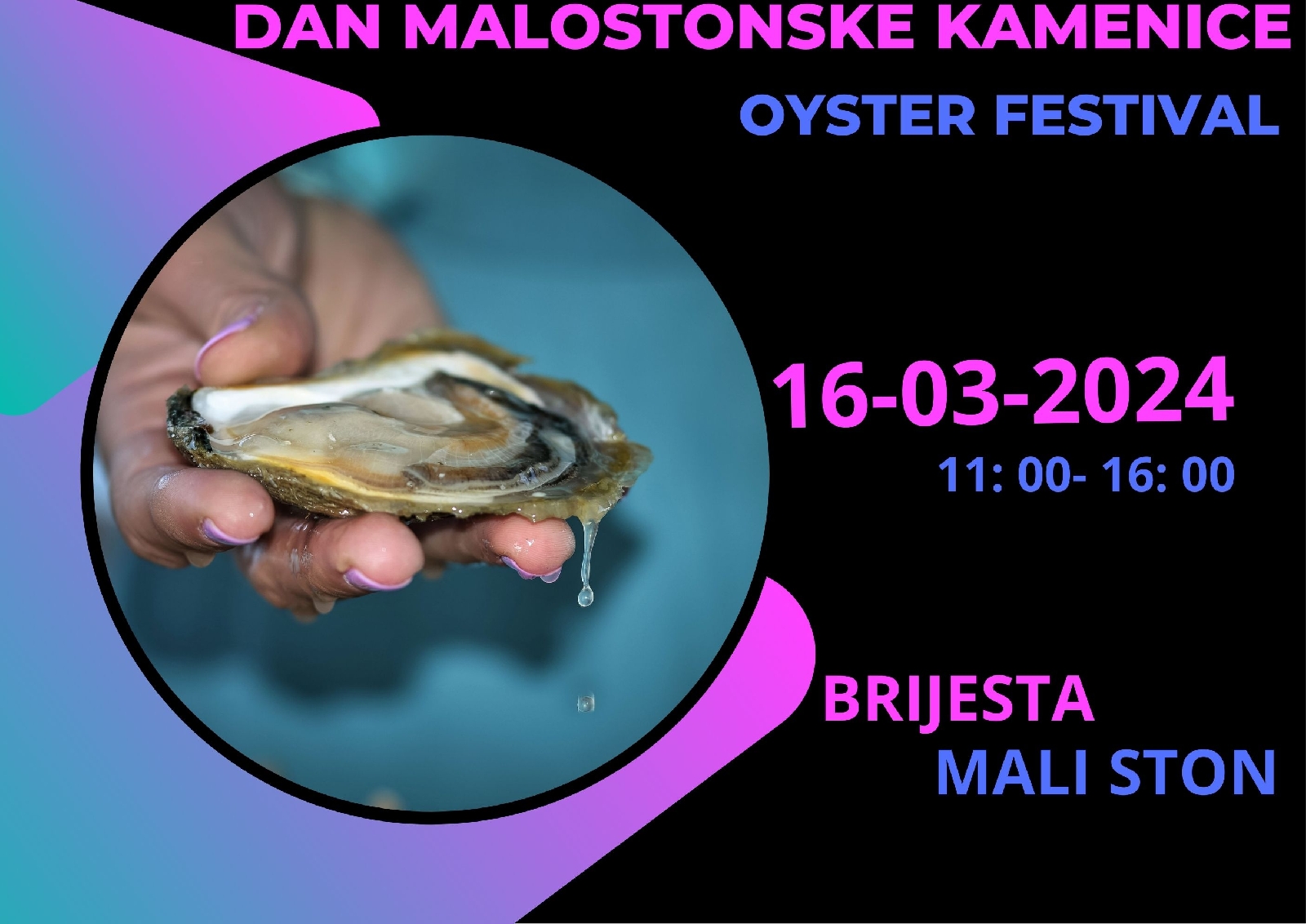 Oyster Festival, March 16, 2024.
Mali Ston, from 11 am to 4 pm
Oyster Festival is traditionally held in March, and that month is considered the month of oysters because they are at their fullest and most delicious. Visiting the boats and barges of local shellfish farmers in Mali Ston, you will enjoy this gastronomic delicacy.
With the sounds of Dalmatian songs, top-quality Pelješac wine, and traditional local products of the Pelješac peninsula, you will experience the charm of tradition and life of the local population of the Mali Ston Bay, while the restaurants of our region will offer a diverse range of Pelješac flavors.
The oyster of Mali Ston Bay is prepared in a variety of creative ways in local restaurants and taverns, but everyone agrees that it is tastiest when it is freshly taken from the sea, i.e. raw, and sprinkled with just a few drops of lemon juice, exactly as locals prefer.